Introducing the Mid-life Spiritual Perspective of Your Concerns...

"Lord, help me to remember that nothing can happen today that you and I cannot handle together. "unknown author
To remain hopeful in our mid-life distress is no easy journey. Sometimes we sense life to be so unfair; you just want to quit or give up the race all together.Mid-life is a long process and, as we struggle to find meaning to our concerns, we have the impression of walking in the darkness. We are tempted to turn towards the pass or rushing into the future making impulsive decisions - not exactly certain whether these decisions are the best ones in our situation. We need to understand that our answers will come in time, but in the meantime, we are like the seed in the soil or the caterpillar in the chrisalys.
Mid-life is a time for healing and for interiority.
There's this abyss in the core of my life
Deep and wide as the big blue sea:
It's a need to love and to be loved;
A search for freedom, truth and peace.
All material goods and pleasures
Human gifts, good deeds and labour
Simply doesn't satisfy this thirst
Of inner-freedom and harmony.
While I reason to find answers
My heart remains unsatisfied.
My soul searches for the light
In this cloudy, mid-life journey.
There's this abyss in the core of my life,
Deep and wide as the big blue sea.
It's the lament of my soul desperately
Yearning for happiness and eternity
Inside this poor humanity.
Eternity is my home,
Love and peace will always reign;
Happiness is my destiny
As concerns will finally end.
Guide me O my soul
O Spirit within me,
Assist me O my guardian
In this tearful earthly journey.
Until I leave this earth
Till I reach eternity,
Guide me O my guardian soul
'til I reach my destiny.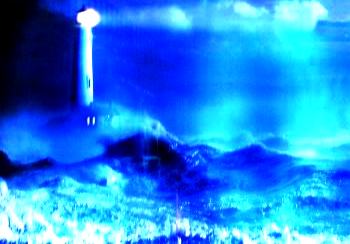 Until we reach our destiny of peace and perfect harmony we feel tormented.
I want to present you a friend, his name is Job. You must have heard about him or even read his story. He was a wealthy man, a happy husband and father. Life had been good to him; he had been blessed until he reached his mid-life crisis – and what a crisis it was!
One of the characteristics we mentioned about mid-life was that it could catch you off-guard and by surprise…like an earthquake or tornado or a floor suddenly crumbling under your feet at the moment you least expect it.
This is what happened to our friend Job. In no time he lost his financial gains and securities. Enemies destroyed his crops, killed his servants and stole his animal herds. His children perished in a house that crumbled over them.
Friends full of compassion came to pay a visit to their friend; they came to offer moral support. But like in many distress circumstances, with best intention, we innocently say things that cause more harm than good. This was the case in Job's situation. If God as afflicted you so badly it's because you've done something evil. This mentality still rings in our mind when we face our struggles, when we question about our issues: "What did I do to my God to deserve this?" but "Trouble is the common lot of our humanity." God respects our freedom, and unfortunately we don't always use it wisely. (We will discuss this in our near future encounters).
Job defends his case of innocence - like an accused in front of his judge-he is questioned. He also trials his friends and even God. Hurt, he even curses the day of his birth. Why did his mother let him live?
As Job continues to journey inward, he questions the possibility of life after death. We sense his loneliness, is feeling of misunderstanding, is confusion and particularly is battle about injustice. Why does the wicked get away with murder and the innocent pay the heavy price?
Job could not find consolation in the words of his friends... He felt lonesome - having to journey through mid-life alone – like the caterpillar journeying into its chrysalis...or inside a long deep dark tunnel.
Insecurity, temptations of despair but he never loses hope in the Promise of the All Mighty who revealed his mercy and his blessing; eventually Job sees the light. The anger, the confusion, and yes… the feeling of betrayal progressively dies down to be replaced with peace, hope and serenity. For Job, things turn out positive at the end.
Job's story is our story...and as we continue our reflection trying to bring some meaning into our mid-life concerns we will in time discover that this journey was meant to be. That is the reason why mid-life crisis is also called the mid-life maturity crisis. We have made decisions that might not have been the best and one of those decisions perhaps might have been to underestimate the spiritual element of our personal development. As you reach the crossroad you might suddenly realize that there is more to life than human relationships, an idealistic and attractive professional position, pleasure and material comfort. When you were young, life was eternal, but now you sense your life to be limited. Aging, health concerns, death are waiting at the door...and we must acknowledge.
Let's take a pause...Please take the time, make this a special moment to read this message with an open heart; it's a message of love. I discovered this message more than three years ago during my physical and emotinal burn-out. It was a ray of sunshine in my mid-life darkness. I have this message in French on a tape and I still listen to this as I write this page. Record it on a tape and before you go to sleep at night play this and let this message nourrish your soul. A wonderful inspiration when we feal we are just incapable of finding the words to verbalize our cry of soul. I added the link for this book on the website for you.
Read the Father's comforting answer to your mid-life concern
Conclusion
You now begin to realize that the mid-life journey is much more than a challenging effort of adjustment or integration in a society. As a matter of fact this whole society itself is in a phase of crisis. The signs of our times reveals this clearly. I quote some examples from the book: Jesus Today - A Spirituality of Radical Freedom by Albert Nolan on pp. 6-7
"More and more people, and especially young people have given up all the certainties of the past: scientific, religious, cultural, political and historical certainties.
"All traditional cultures are slowly disintegrating: Western cultures, African cultures, Asian cultures and smaller indigenous cultures."
" Modernity was the age of reason generally known as Enlightenment. (Newton's mechanistic worldview, industrial capitalism, unlimited economic growth.)Science and technology would overcome all human problems, religion, morality, and art were relegated to the sphere of private belief... Regimes collapsed, war against terrorism, ecological destruction of the earth...) Is this human progress...people are skeptical...People are developing a fascination about vampires, aliens and magic, with the occult... without necessarily believing in any of those things..."
People feel totally insecure...All we ever seem to hear is bad news: wars, violence, murder, abuse, institutional violence...earthquakes, hurricane, tsunamis...There is nothing much left to hang onto. We are slowly sinking...some turn to drink or drugs. Some commit suicide. Some use sports, entertainment or sex to divert attention from the worries of life."
The spiritual journey is comparable to a hiking adventure in the mountains. This book will be an inspiration in your journey. As we pursue our understanding of the spiritual journey in mid-life, you will discover that ever since humanity as discovered its ability to think, the first question he had in mind was to discover his roots as well as his destiny. Spirituality has always been part of human's physical world as a reality very much real. Click the following link to discover the history of spirituality and it's progressive integration in our human life journey.
Spiritualilty in the life of humanity...



LINKS:

Inspirational Bible Scriptures to Encourage You
---
The Sources:
Daily Meditations on Golden Texts of The Bible by Henry Gariepy, William B. Eerdmans Publishing Company Grand Rapids, Michigan /Cambridge U.K. Copyright 2004.
Jesus Today - A Spirituality of Radical Freedom by Albert Nolan, Orbis Books Maryknoll, New York 10545, Copyright 2006
La Bible de Jérusalem,
Les Éditions du Cerf, 29 Boulevard Latour-Maubourg Paris VII, Copyright 1981.
Quitte ton pays - L'aventure de la vie spirituelle by Jean-Guy Saint-Arnaud, Médiaspaul, 3965 boul. Henri Bourassa Est Montréal, QC H1H 1L1 (Canada) Copyright 2001.
The Promise – God's Purpose and Plan for When Life Hurts by Father Jonathan Morris, 10 East 53rd Street,New York, N.Y. 10022 Copyright 2008
The Purpose Driven Life – Rick Warren, Copyright 2002 Zondervan, Grand Rapids, Michigan 49530
References:
poem Abyss in the Core of my Life by Gisèle Demers
Book of Job 3 : 3-26; 7 :1- 21; 19 :2-21; 23 :2 -12.
Daily Meditations On Golden Texts of the Bible by Henry Gariepy p.52 Born to Trouble
---